A Hot Tub can be placed anywhere outdoors, even in densely populated areas. The foundation on which the Tub stands must be stable and can be built using either a wooden frame, concrete base or a compacted gravel bed. The Hot Tub must never be placed directly on grass.
Many people now prefer to integrate their hot tub into decking or a terrace. If this is something that interests you remember to plan in advance.
A few essential points to remember are:
It should be comfortable to step down into the bath, and also to get out again.
The edge of the tub ought to be placed around 30-40 centimetres above the floor of the decking or terrace. If the edge of the tub is flush with the floor of the decking or terrace then it might feel like you're stepping into a well and a rail for support is recommended.
Consider how the tub can be drained before integration.
Ensure that all service hatches are accessible and can be removed without issues.
Below are some examples of how you can integrate a Luxwel Hot tub into your decking or terrace.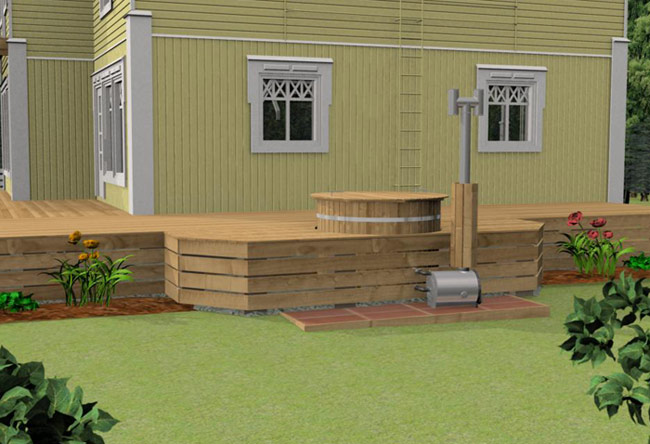 Hot tub sunk into decking. In this tub it is comfortable getting in and then out again. The heater with connection pipes is placed on the outside of the terrace for easy access.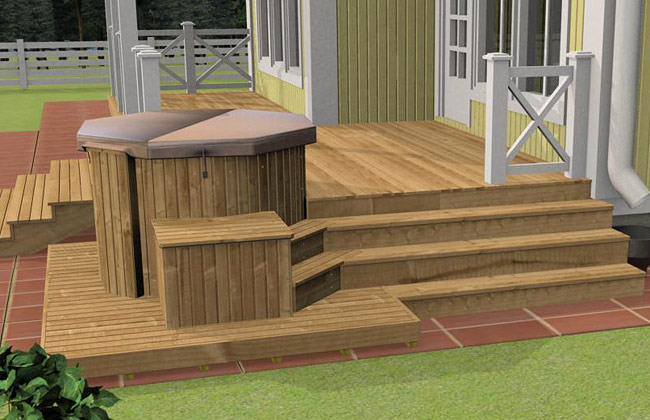 Insulated hot tub with stairs integrated into the decking.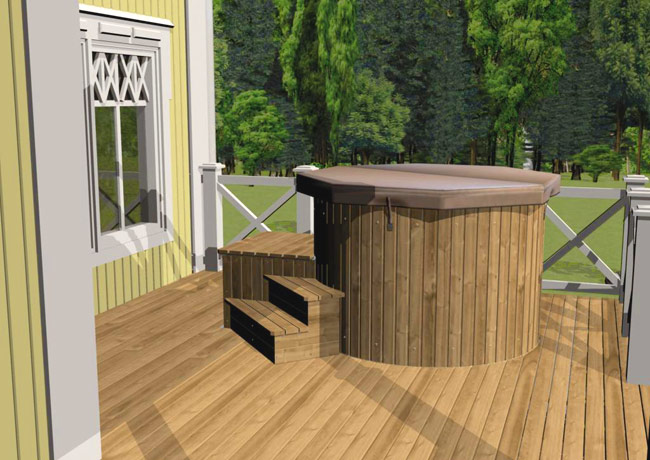 It will also work to place the hot tub above the decking thanks to the integrated stairs on some Luxwel models.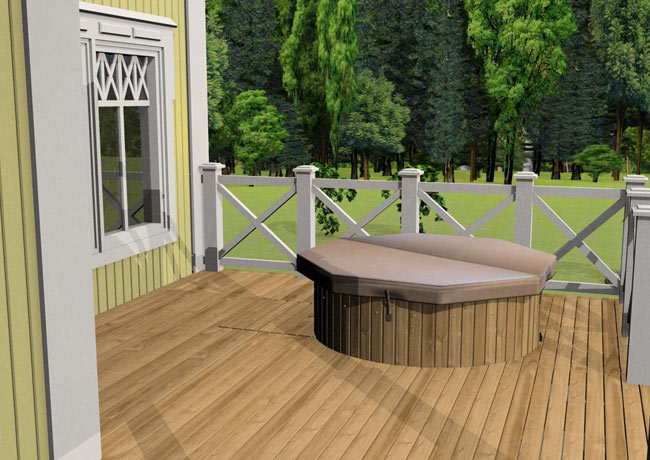 Integrating the hot tub further into the decking is another popular option. Incorporating a hatch into the decking is advised so that the components can be accessed easily.
Please note that you if are wishing to integrate your hot tub into decking the bottom and sides of the tub located underneath need to be adequately insulated. We recommend using hard styrofoam. Also remember that any pumps and pipes need to be protected within an insulated box with piping lagged accordingly. Luxwel provide all of the foam needed and the box for housing the filtration system and heater.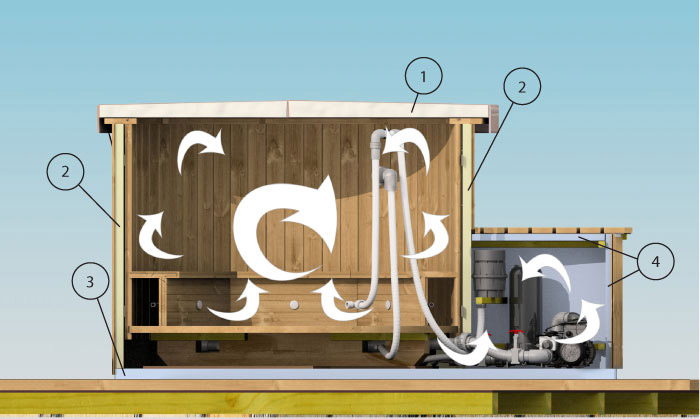 Foam insulation
1 = 50 – 70 mm
2 = 40 mm
3 = 50 mm hard foam insulation
4 = 30 mm hard foam insulation